ARBI—What It Is and Why It Is Important…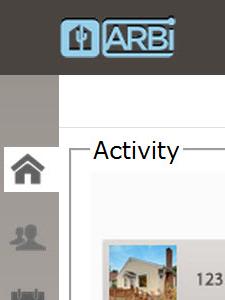 ARBI is the Arizona REALTOR® Business Interface.  ARBI is being created to unify and integrate members' use of MLS, AAR TM, AAR eSign and zipForm® systems.  Simply put, ARBI will be the dashboard members log in to when they want to see the status of their transactions and business in progress in one clean user interface.
The last major milestone we reported for ARBI was in late December 2011, when the interface design was completed by Cynergy Systems under the direction of the ARBI Workgroup.  In less than two months, AAR's new Application Development Department was created, a senior programmer hired, and development framework set up.  Coding began February 21, 2012.  By late April 2012, working screen elements were in place and search started for ARBI's second developer.   The second developer began work May 14.
The ARBI development team is Ron LaMee, SVP Information Services and Project Manager;  Robert Allen, Lead Application Developer; and Predrag Milosavljevic, Application and Database Developer.  We will keep members updated on major milestones as they occur.
ARBI
,
business
,
digital
,
technology