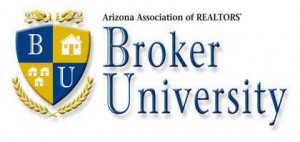 Effective January 1, 2013, all designated brokers, self-employed brokers and associate brokers who have been delegated authority (in writing) to review contracts and similar instruments on behalf of the designated broker will be required to take a nine-hour broker management clinic (BMC).
If you are within your two-year renewal period (meaning you must renew before August 2014), you are eligible to fulfill your BMC requirement by taking a three-hour clinic through December 2012.
---
Enjoy this post? Get the latest blog.aaronline.com posts sent to you by subscribing via
email
or
RSS
.