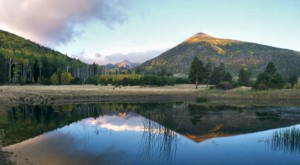 This week, AAR opened registration for its Spring Convention this week and the hotel is filling up fast! Full-conference passes are just $289 and include meals and all events. One-day passes are $99. This is a great opportunity to learn from industry experts, receive C/E or even a designation and network with the best and brightest. This is truly a not-to-be-missed event. Plus, if you register before February 25, you could win a prize!
Here are some things you may have missed this week from around the Web:
Zillow to power real estate in Google Now
A great read: AAR's February issue of Arizona REALTOR® Magazine
Six traits buyers desire in their agents and five ways to love them back
The Harlem Shake is the new flash mob. Get your video camera out!
Facebook's new 20 percent rule
Fannie Mae unveiled a new short-sale escalation program this week
Just a reminder, AAR offices will be closed on Monday, February 18 in observance of President's Day.
What will you be doing this weekend?