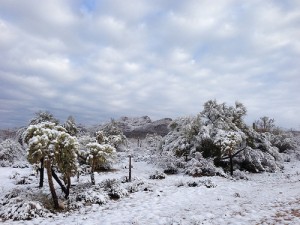 We all survived the Arizona blizzard of 2013, and now have a gorgeous weekend ahead of us. If you're looking for something to do this weekend you might want to map out a spring training strategy, attend the Arizona Matsuri festival or even relive the past at the Lost Dutchman Days. Whatever you do, have a wonderful weekend!
Here are a couple things you might have missed this week from around the Web:
Tuesday AAR will announce the first winner of the Spring Convention registration raffle. There's still time to enter!
This is fun and just might work to solve your case of writer's block

Attention Brokers: AAR eSign v3.7 Release
Word of the day: Phablet

Go paperless this year
Three ways to organize your email in Evernote
Do you know how to work the room?
Image Source: Flickr