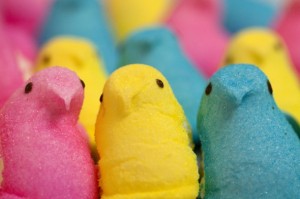 Today is Good Friday and this weekend is Easter. For those of you celebrating, AAR hopes you have a wonderful time spent with family and friends. If you haven't already watched it, this is a pretty entertaining video from our leadership team.
This week AAR General Counsel Scott Drucker introduced two new advisories for lease owners and tenants. These two documents are available on the AAR website, under manage-risk >sample-forms>property-management-forms>resources.  AAR also welcomed a new member to our staff, Tammy Treguboff. Tammy joined our professional standards department and will be a great asset to our members. Please join us in welcoming her to the team.  Lastly, the AAR Spring Convention is just over a week away, if you haven't done so, please look at our incredible line up of speakers and you might just decide to register. This is going to be a wonderful event and we're really looking forward to putting it on.
Here are a couple links you might have missed this week from around the Web:
The reason you might be having troubles with zipForms®
Is Google Keep edging out Evernote?
This is so helpful!
Peeps are polarizing.
Nudge seems almost too good to be true? What do you think?
Facebook cover photos: now with more text
Pinterest-like house hunting
Tell us what you want to see in your Easter basket
Have a great weekend!