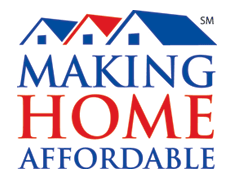 Need to brush up on some of your Making Home Affordable (MHA) knowledge? Be sure to check out the updated line-up of exciting webinars designed specifically for trusted advisors. MHA has created an easy registration link for those interested in registering for multiple webinars at one time. Sign up today!
Note: If you have questions or need assistance, contact the MHA Training Team.
UPCOMING WEBINARS

---

• MAR •
27
WED
Case Escalations for Trusted Advisors
Learn how to assist clients with the process required for handling homeowner inquiries and disputes related to the MHA Program, and get guidance on how to work with servicers and the MHA Support Centers to resolve an Escalated Case.
 Register

---

• MAR •
27
WED
California: State and Federal Foreclosure Prevention Solutions
Learn about Making Home Affordable and Hardest Hit Fund programs, as well as other state-wide mortgage assistance developed for qualified California homeowners. This session will equip the trusted advisor with knowledge of available mortgage help and foreclosure alternatives, plus provide resources for more information.
 Register

---

• APR •
01
MON
HAMP A to Z for Trusted Advisors
Learn about deadline extension and eligibility expansion of the HAMP Program, and changes designed to make it possible for more homeowners to get MHA assistance. This session includes a HAMP overview, the eligibility criteria for HAMP Tier 1 and Tier 2, the underwriting process, and more topics.
 Register

---

• APR •
08
MON
Unemployment Program for Trusted Advisors
Find out details of the UP program and learn what you need to know to assist clients with a hardship related to unemployment.
 Register

---

• APR •
11
THU
MHA Tools and Resources for Trusted Advisors
Learn how to navigate HMPadmin.com and MakingHomeAffordable.gov. This session will explore all of the resources that are available to you to assist homeowners who may qualify for assistance under the Making Home Affordable Program.
 Register
---
Enjoy this post? Get the latest blog.aaronline.com posts sent to you by subscribing via
email
or
RSS
.