zipForm Renewal Begins
It's that time of year again when zipForm users will be prompted to renew their license agreement.
When the user clicks to renew, the screen below will display.  The user will then click on the license agreement (Yes) and then check out.  The bottom screenshot will then display and the user will click on the Continue button to access their zipForm account.
Should there be any problems with the renewal process, please contact us at support@aaronline.com or 866-833-7357.
Step One: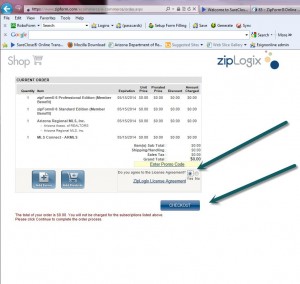 Step Two: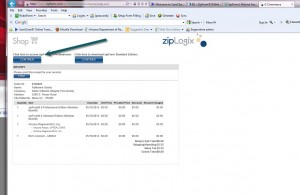 zipForm