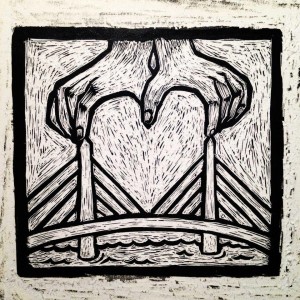 This had been quite a week and our hearts go out to everyone who has been affected by the tragic bombing in Boston.
In lighter news, AAR finished our Spring Convention last week and it was a great success. Congratulations go out to our new 2014 Treasurer Paula Monthofer of Flagstaff. You can view photos of the event here.
We hope you have a happy, peaceful weekend! Here's a couple links you might have missed this week:
Now #music comes in 140 characters or less.
Property managers should not miss this.
15 things the most successful people do every day.
Pizza sweetens every deal – even in real estate.
10 habits that hurt client relationships.
Photo Source: This photo is from a Boston Artist Dan Blakeslee who is selling marathon-inspired artwork in order to raise money for victims of the Patriot's Day Tragedy.  Visit his site to donate.