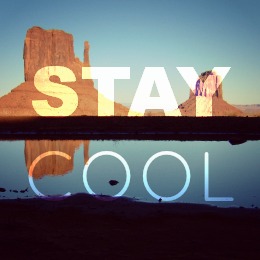 This is it, the end of the double-digits. It looks like this weekend some part of our state will see temperatures in the triple-digits. If you're lucky enough to live somewhere cool, make sure to enjoy this last bit of spring, maybe even post pictures of it on facebook for us all to see. There's lots going on this weekend  – so get out and enjoy!
Here are a couple things you might have missed this week:
Nationwide Open House  is this weekend
These C/E instructors won't waste your time
The Consumer Financial Protection Bureau (CFBP) clarifies ability-to-pay rule
This video shows things you'd never say (but wish you could)
Prank tweet causes Twitter to two-step
HARP Program extended another two years
Latest Scam: Tucson REALTOR® Asked for REO Kickback
---
Enjoy this post? Get the latest blog.aaronline.com posts sent to you by subscribing via
email
or
RSS
.