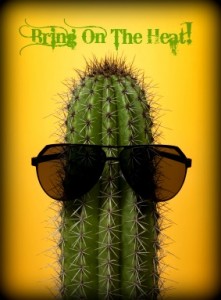 With NAR® Mid-Year taking place this week, those of us holding down the fort have been enjoying all the facebook status updates and tweets keeping us well informed. If you feel like you're missing out, here is a great resource to keep you up to date.
This weekend looks like the last one for double-digits for our state, but I say bring it on! We can take it. The sooner summer comes, the sooner we get it over with right? Plus, it doesn't really get hot until it hits 110 degrees. Right?
We hope you have a wonderful weekend, if you'd like, tell us what you're up to this weekend.
Here are a couple things that you might have missed this week:
Does your blog need content? This is a great resource for REALTORS®
Get your hands on a GRI scholarship before they're all gone
Another Arizona REALTOR® makes the list! (Congrats, Justin!)
Bill makes Arizona landlords tell tenants of foreclosures
Where can you get some C/E?