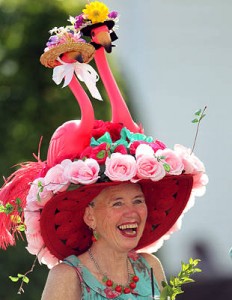 This weekend there's tons to celebrate including the Kentucky Derby and Cinco De Mayo. We hope you have fun whatever you do – maybe you'll even wear a crazy hat.
Here are a few links you might have missed this week:
Arizona Real Estate Commissioner Lowe amends her mandatory survey to brokers
Infographic: How to track the ROI of your social media Campaigns
Strap on a pair of Google Glasses
A new name for The Case-Shiller Indexes
Are you using BPOs (Broker Price Opinions) the right way?
7 customer loyalty lessons from Lady Gaga
New updates to the  Arizona Buyer Advisory