AAR Member Benefit: Discounted Commercial Forms
As a member of Arizona Association of REALTORS®, you are entitled to many member benefits and discounts.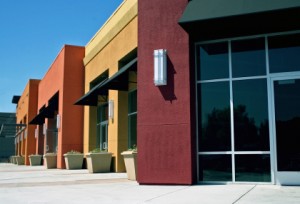 For commercial agents, AAR offers a discount on the purchase of  real estate forms from the AIR Commercial Real Estate Association (AIR).  AIR forms have been "localized" for Arizona law and are used by commercial agents and brokers across the state.
Where to Find AIR Forms
You can review sample AIR forms. Please note that these forms are "generic", not the Arizona-specific forms.  To review the Arizona-specific forms, you need to install the AIR program.  After the program is installed, you may review every AIR form and even print them with the word "DRAFT" across the form.  If you want to actually use the form without "DRAFT", you must use AIR tokens.  Depending on complexity, each AIR form costs zero to eight tokens.
How to Buy AIR Forms and Tokens
Typically, agents would be charged $399 for AIR forms (with 200 tokens).  As noted earlier, each form has a certain number of tokens associated with it ranging from zero to eight, depending on the complexity of the form.  All lease and purchase agreements are eight-token forms.  A user can create and modify as many "DRAFT" versions of a form as desired, only being charged the appropriate tokens once a "FINAL" copy is created.  New tokens are issued at $.50 each, with a minimum purchase of 100 tokens.
To get started, AAR members may choose from five different pricing tiers:
| | |
| --- | --- |
| AAR Discounted Price | Quantity of Tokens Included |
| $299 | 200 |
| $199 | 155 |
| $99 | 100 |
| $49 | 40 |
| $24 | 15 |


To purchase a starter package or additional tokens, AAR members should call 866-946-2472. You will need your NRDS number handy to validate your REALTOR® membership. (Find your NRDS number.)
AIR Forms
,
commercial forms
,
Commercial real estate
,
member benefits