Today's is the official first day of summer, which means it's only getting hotter from here on out.  But this weekend, we've got some celebrating to do! Last night Governor Brewer signed SB 1454 into law, protecting the rights of property managers and homeowners in HOAs.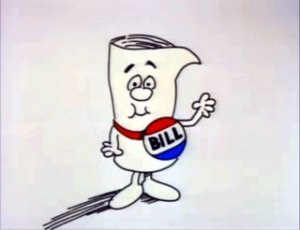 The HOA provisions contained within the bill are as follows:
A unit or property owner may rent their property, unless prohibited in the declaration.
A unit or property owner, through a written designation, may authorize a third party to act as their agent with respect to all HOA matters regarding the rental property.
HOAs are prohibited from requiring an owner or designated agent to disclose any information regarding the tenant other than; the name and contact information for any adults occupying the unit or property, time period of the lease including the beginning and ending dates of the tenancy, a description and license plate number of the tenant's vehicles; and, a government issued identification that bears a photograph and date of birth if the unit or property is in an age restricted community.
HOAs are permitted to charge no more than $25 as an administrative fee for each new tenancy, but not for the renewal of an existing lease.
HOAs are prohibited from assessing or levying any other fee or fine or otherwise impose a requirement on a rental property that is different than on an owner-occupied unit or property in the association.
HOAs are prohibited from requiring a copy of a rental application, credit report, lease agreement, rental contract or any other personal information. HOAs are prohibited from requiring a tenant to sign a waiver or other document limiting their civil rights to due process as a condition of occupancy of a rental property.
HOAs have the authority to impose a $15 fee for incomplete or late information.
Determines any attempt by an HOA to impose a fee, penalty, assessment or other charge not authorized by statute to void the fee authorized by statute and the requirement to provide information.
Allows an HOA to acquire a credit report on a person in an attempt to collect a debt.
SB 1454 takes effect on September 13, 2013.
Have a great weekend!