Today is Flag Day, a great reminder to take a moment and be thankful for all that we have as Americans. Here's some great Flag Day facts and the proper way to display your flag. Today is also the 238th birthday of the U.S. Army.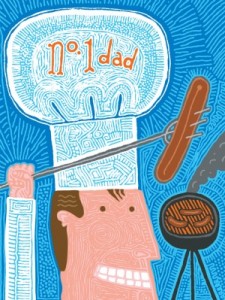 Sunday is Father's Day, be sure to give your Dad some love this weekend! What will you do to celebrate dear old dad?
Here's a roundup of links you might have missed this week:
We're a little over a week away from the AAR Broker Summit, have you registered yet?
How to set up reminders in Evernote
2015 AAR Officer Election Notice
Ways to promote your content across owned, earned, and paid media
Now you can upload to Instagram from your computer with Gramblr
A site for members to learn about and share apps
---
Enjoy this post? Get the latest blog.aaronline.com posts sent to you by subscribing via
email
or
RSS
.