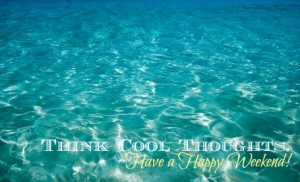 It's here; summertime in Arizona. This weekend it's going to be hot all around the state. So stay cool with some pool time, air conditioning and some cool thoughts.
Here are a couple links you might have missed this week:
NAR issues a brief on tax reform
SB 1454 wins!
AAR is on Google+, are you?
The next best thing to hit real estate video marketing
A good reminder about disclosure
Is Facebook fading?
A great member benefit from AAR
What are you doing this weekend to beat the heat?