Check your inbox for the August issue of Arizona REALTOR® Magazine!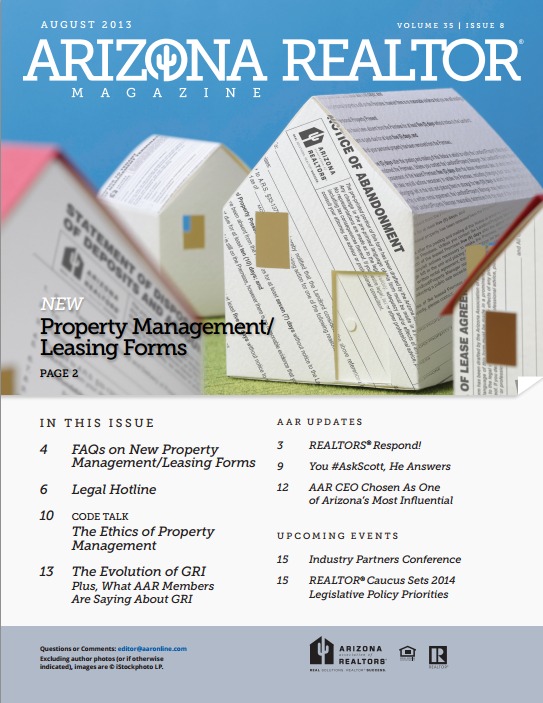 This month, AAR introduced five new property management forms. We take a look at the ethical side of property management and how to protect yourself and your clients
This month, AAR also announces some exciting changes happening to the GRI designation. As the real estate professional evolves, this designation is evolving right along with you.
Next time you see AAR CEO Michelle Lind, be sure to congratulate her. She was was recently chosen as one of Arizona's Most Influential by Arizona Business Magazine. Way to go Michelle!
In addition to a full schedule of upcoming classes, AAR is also hosting two not-to-be-missed events next month: REALTOR® Caucus and the Industry Partners Summit.
We hope you're having a great month!