Purchase Contract Practice Pointer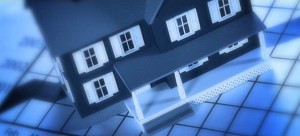 Previously, AAR eliminated the Assumption/Carryback Addendum from its library of forms. It has since been replaced by three new seller financing addenda, along with a fourth form titled Loan Assumption Addendum.   Despite these changes, line 27 of the Residential Resale Real Estate Purchase Contract (Purchase Contract) still offers "Assumption and Carryback" as an addenda that the parties can select as being incorporated into the Purchase Contract. AAR does not want this issue to generate any confusion and is therefore pursuing an edit to the form.
On May 1, AAR's Risk Management Committee will convene and discuss revising line 27 of the Purchase Contract to reflect: (1) the elimination of the Assumption/Carryback Addendum; and (2) the addition of the new seller financing addenda and Assumption Addendum. Until such time, parties using any of these new addenda are advised to mark the box titled "Other" found on line 29 of the Purchase Contract and identify the addenda by name on the blank line also found on line 29.  If, and when, the Risk Management Committee and Executive Committee elect to revise line 27 of the Purchase Contract, all members of AAR will be notified.