Interview with ADRE Commissioner Judy Lowe: Part Three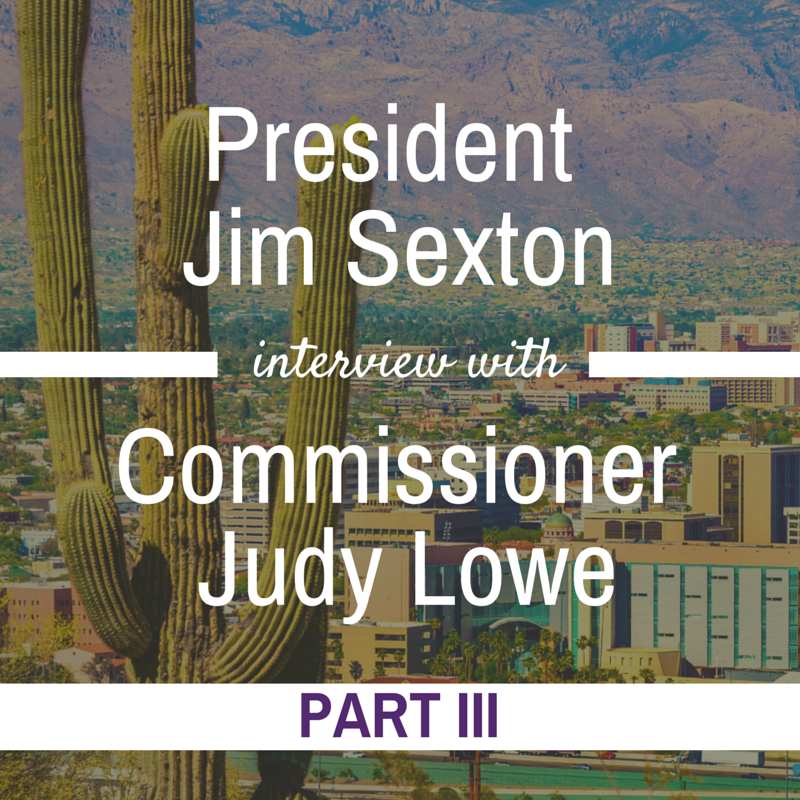 AAR President Sexton recently spent time with ADRE Commissioner Lowe discussing industry issues. This is the third in a series of articles on what they discussed. Make sure to read parts one and two as well!

Teams, Transaction Coordinators, and Assistants
The ADRE is focused on teams, transaction coordinators, and unlicensed assistants. If you are a part of a team or utilize the services of a transaction coordinator or assistant, make sure that you comply with the ADRE rules.
When it comes to team names, there are no regulations as far as the ADRE is concerned. In other words, real estate teams are not officially recognized entities in either Arizona statute or rule. Consequently, naming conventions and rules pertaining to teams are left to the broker. The ADRE is nonetheless clear that team names must not create the impression that the team is an independent entity or separate from the employing broker. The use of the words "Group" or "Associates" should be avoided because it creates the impression of a brokerage rather than a team. Furthermore, in choosing a team name, the Commissioner's Rules dictate that the team name cannot be deceptive as salespersons and brokers are prohibited from creating misleading impressions.
The same advertising rules apply to teams and individual licensees, meaning that all team advertising must clearly and prominently display the employing broker's name. For more information on real estate advertising guidelines review the Real Estate Advertising Rules & Guidance. In addition, the ADRE Substantive Policy Statement (SPS) on Advertising can be found on the ADRE website here.
The ADRE has received multiple inquiries and questions in regards to using non-local transaction coordinators. Transaction coordinators can only work for one brokerage as they need to be a licensee and a licensee can only hang their license with one broker. Can the coordinator live out of state? Yes, but they must be licensed in Arizona. It is possible to share a transaction coordinator, but all licensees must be members of the same brokerage firm.
The ADRE is also seeing numerous incidents of unlicensed assistants completing tasks that require a real estate license. Review the SPS on unlicensed assistants on the ADRE website here for what an unlicensed assistant can do. To help with these questions, AAR will be working on additional materials and resources to educate members on the dos and don'ts of utilizing assistants.
This concludes the articles arising from the first meeting between President Sexton and Commissioner Lowe, but each have the intentions of making these conversations a regular event. This would lead to both parties being able to discuss current and future needs and issues.
Stay tuned for more updates and information and many thanks to Commissioner Lowe for her time and help in educating our members.
ADRE
,
advertising
,
Commissioner Lowe
,
Jim Sexton
,
Lowe
,
Naming guidelines
,
sexton
,
teams
,
Transaction Management