Arizona REALTORS® Donates to Louisiana Disaster Relief Fund
Last week, the Arizona REALTORS® Disaster Assistance Foundation (ARDAF) responded to a plea from Norman Morris, CEO of Louisiana REALTORS® to help with catastrophic flooding in Southeast Louisiana.
"We are experiencing a 500 year flood due to a very severe tropical system," said Morris. "It is estimated that personal and business property losses will impact hundreds of thousands of people."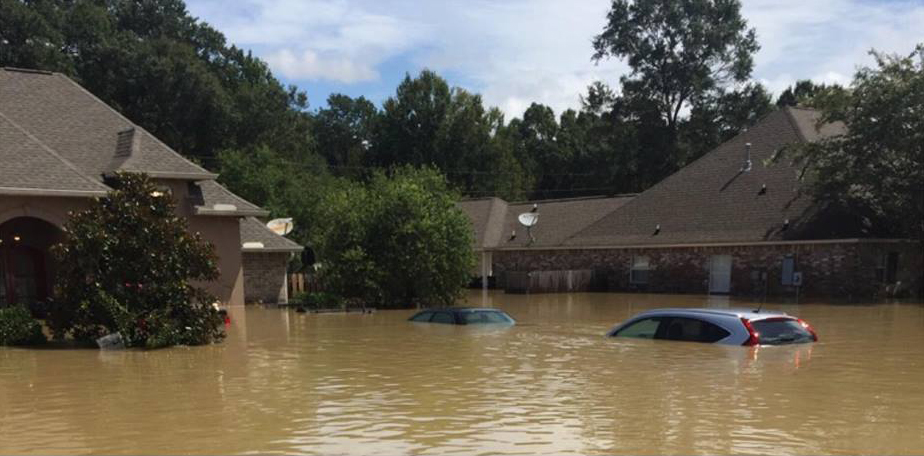 Photo: Louisiana Home Builders Association
To date, 13 people have died as result of the flooding, more than 102,000 have registered for federal aid, at least 60,000 homes are damaged and more than 25,000 flood claims have been filed.
In a letter to Morris, 2016 Arizona Association of REALTORS® President Paula Serven and President-Elect Paula Monthofer (who also serves as president of ARDAF) extended their deepest sympathies on behalf of AAR and included a check for $5,000 to aid those affected by flooding.
Earlier this year, ARDAF contributed a total of $7,500 to help residents affected by the Flint, Michigan water crisis and West Virginians recovering from devastating floods in July.
Find out more about ARDAF here and contribute directly to the Louisiana REALTORS® Relief Fund here.
ARDAF
,
Arizona REALTORS® Disaster Assistance Foundation
,
flood
,
flooding
,
Louisiana
,
Louisiana REALTORS
,
Louisiana REALTORS® Relief Fund
,
Norman Morris