Charles Siler Named Arizona REALTOR® Party Director
Charles Siler has been named REALTOR® Party Director for the Arizona REALTORS®.
The REALTOR® Party is a powerful alliance of REALTORS® and REALTOR® Associations working to protect and promote homeownership and property investment.
"Charles comes highly recommended and has a wealth of experience," said Nicole LaSlavic, vice president of Government Affairs. "He will help us develop and foster relationships with members while increasing their involvement in the REALTORS® of Arizona Political Action Committee (RAPAC)."
Most recently, Siler was media relations director at the Foundation for Government Accountability and before that was external relations manager at the Goldwater Institute. In both roles, he worked with governors, legislators and members of the national media to advance their agendas.
After serving in the U.S. Army, Siler received a BS in Economics at George Mason University. He enjoys international travel, soccer and painting.
Look for Siler at the 2017 Arizona REALTOR® convention in Prescott.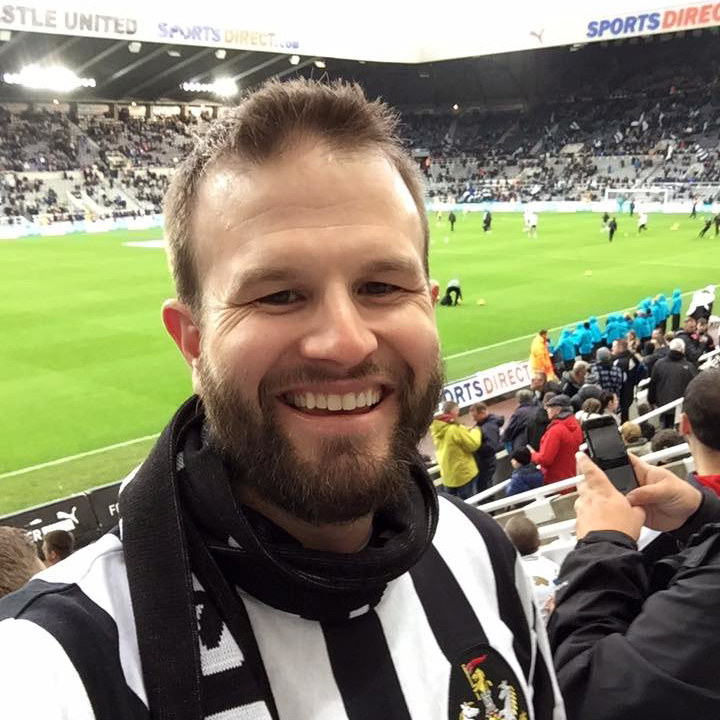 Siler enjoying a 2016 soccer game in London.
Charles Siler
,
realtor party