Short Sales – An Answer with Many Questions
BY JACQUE WEEMS, e-PRO®
RealtyTrac statistics indicate that, on average, a foreclosure sells for approximately 26% below fair market value. On average, a short sell sells for approximately 15-20% below fair market value.  Once the major portion of both categories are absorbed by able buyers, then and only then will we see prices really begin to go up. By writing this article, my goal is to help more REALTORS® feel confident opening up the discussion of short selling with sellers who have listed their homes too high because of their mortgage debt and to guide them properly before it is too late and foreclosure takes place.
It is common for a homeowner to consider the possibility of short selling their home 18-24 months before they actually do so. This is a difficult time of sleepless nights and strained nerves coming to terms with the decision that they cannot or should not continue to make their mortgage payments.  They look to a real estate professional for guidance, comfort and help to market and sell their home while navigating through the murky waters of negotiating with their lender or lender(s).  It is a great feeling to know you have directed a distressed homeowner properly so they make informed decisions based on accurate information.  We hear of many cases of "unconscious incompetence" in this arena, so I am hoping to share some suggestions to help agents help their sellers.  Hopefully, this will assist us in avoiding the circumstance in which  former homeowners learn, years after short selling their home, that they could have benefited from additional information for the best possible outcome.
If you are ever a defendant in a lawsuit, the court will focus on what was your motivation to conclude a sale and how that played into your guidance of the client, now plaintiff.  There are situations in which it is in the best interest of the homeowner to accept a bankruptcy, deed-in-lieu or even foreclosure instead of a short sale.  When we are proactive and insist that our sellers receive all the information available from legal, credit and tax professionals, we can move forward in a short sale with our sellers as a team, trusting and non-wavering because the seller, and you as their agent, have the underpinnings for a solid direction to a common goal.
Cost for professional services is absolutely a factor when a homeowner is already under duress and isn't able to make his/her mortgage payment, but help them to weigh the potential benefits to the costs of approximately $500 in consultation fees.  If, for instance, the homeowner doesn't understand the exact verbiage necessary to release them, now and forever more, on the difference between what is owed and the sale proceeds, they could find themselves in collections three to five years down the road.  This is when their selective memory roles the tape of you, their agent, recommending they sign the settlement agreement to close the sale. What if they walk into a law firm next year and decide their unsecured debt warrants a bankruptcy now that they have lost their job? By short-selling their biggest asset, their home, they no longer qualify for bankruptcy.  This is something a financial advisor could have told them before they sold their home, which, by the way, they could still be living in if they had filed bankruptcy.
The choices, scenarios, possibilities and financial nuances for any property owner are too vast for real estate agents to accept the risk of the world of short sales on their shoulders.  I love short sales and see them as a vehicle to financial relief for many.  If more homeowners who are months behind in their mortgage payments would get going, consult with the pros and get their homes sold, it would help the market recover more quickly.   That being said, I don't believe that we, as agents, should carry all the risk of unclear protection and put our sellers' future economic life at risk. I recommend agents passionately push the property owner toward the enlightenment that legal , tax and credit professionals can provide before listing a property as a short sale.
---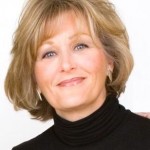 Jacque Weems is partner to Jolynn Greenfield in "Team With Greenfield and Weems," which is a  residential division focusing on luxury homes and luxury building sites in Sedona and the Verde Valley. Jacque leads fellow REALTORS® by instructing contract writing and law classes and educating fellow REALTORS® about cutting-edge technology for use in real estate marketing and sales. Jacque served on the Sedona/Verde Valley Association of REALTORS® for nine years and was its president during 2008. She is a graduate of the Arizona Association of REALTORS® Leadership Training Academy and has served the Arizona Association of REALTORS® as an ombudsman.  Having served two consecutive years as a member of the Site Council for Big Park School, she has a passion for parents' pursuit for their children's best possible education.  Jacque lives in the Verde Valley with her husband where she enjoys hiking, biking, her white German Shepard, Neeva, and preparing gourmet meals for friends and family.
bankruptcy
,
credit
,
foreclosure
,
legal
,
liability
,
risk management
,
short sales
,
tax