Safety Updates [April 2015]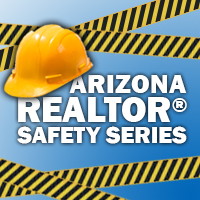 Police have arrested a man for allegedly attacking a real estate agent during a March 15th open house of a home for-sale in Gilbert, Ariz. Police say Michael Malcolm Workman, 47, is facing charges on suspicion of kidnapping and sexual assault. See the full report from REALTORMag here.
There have been new reports of a man claiming to be a reflexologist harassing female agents in the southeast Valley. For more information see our full article which includes information from the original appearance of this perpetrator.
For more safety resources, visit our REALTOR® safety page.
Realtor Safety
,
Safety Update