Arizona REALTORS® Find a Home With Boys & Girls Clubs
In an overwhelming response to National Association of REALTORS® 2016 President Tom Salamone's request for members to become involved with the Boys & Girls Clubs of America (BGCA), Arizona REALTORS® from five local associations answered the call on April 27.
Reading to young BGCA members on National "Tell A Story" Day was a real treat for adults as well as children. "Before I was a REALTOR®," said Dani Lawrence, president of the Northern Arizona Association of REALTORS®, "I worked with kids and I've always missed it."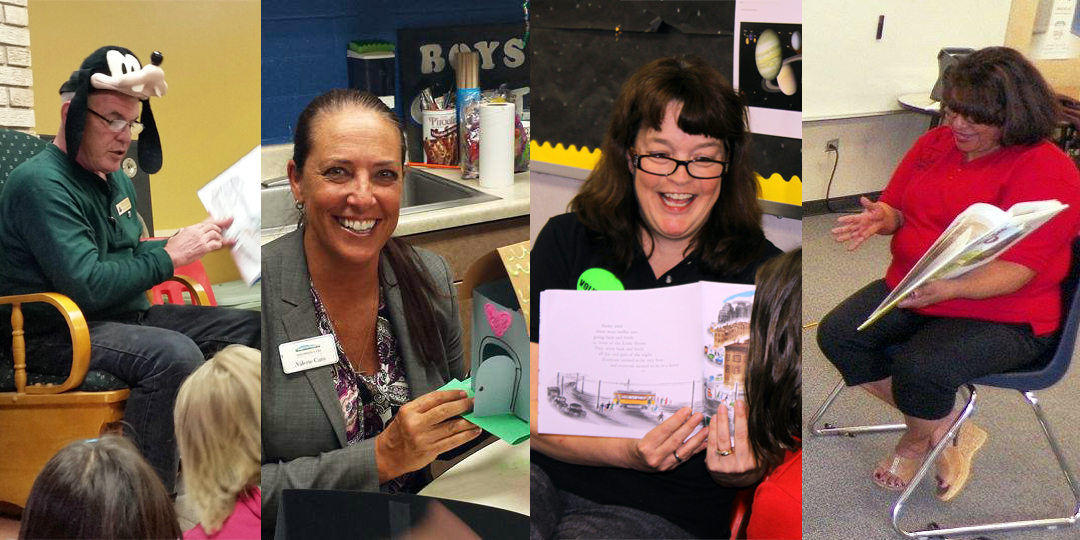 Bryan Anderson, Valerie Caro, Monica Schulik and Norrie Burruel were among dozens of Arizona REALTORS® and staff who celebrated National Tell A Story Day at Boys & Girls Clubs across the state.
Between Lawrence, Denny Birkland, Valerie Caro, Stacey Ehrenreich, Judy Jackson, April Knapp, Noel Martinez and Ventrice Sykes, they read to children at two BGCA branches and even helped create "dream homes" out of construction paper. "They all wanted a slide to leave the house," Lawrence added, "No stairs, just slides!"
At that same time, some 140 miles south of Flagstaff, Cesar Aleman watched a room full of children from the Boys & Girls Clubs of Metro Phoenix. "Our second and third graders really enjoyed listening to Monica (Schulik, Christa Lawcock and Kerry Melcher) reading books about houses," said Aleman, program manager at the Harry & Sandy Rosenzweig Branch which serves more than 200 youth.
REALTORS® from the Northern Arizona, Phoenix, Western Pinal, White Mountain and Yuma associations read and donated dozens of books. There are two more BGCA events scheduled in Arizona this year.