Independent contractor or employee? How to ensure your agents and assistants are properly classified.
Special Guest Column –  Art Bourque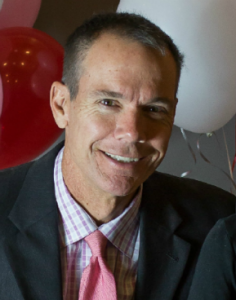 "If the law supposes that," said Mr. Bumble, squeezing his hat emphatically in both hands, "the law is an ass — an idiot. If that's the eye of the law, the law is a bachelor; and the worst I wish the law is, that his eye may be opened by experience — by experience."   Charles Dickens, Oliver Twist (1838)
 You do not want to be Mr. Bumble.  Bumble did not know the law.  As a result, he was held responsible for someone else's misconduct.  With no real argument to make, he famously protested:   "the law is an ass."
Little has changed since Bumble bungled in 1838: have you ever spoken with anyone who has lost in court or been churned-up by the legal system?  I thought so.  You've likely been told to "stay out" because it is often unfair and always expensive.   This is good advice.
The best way to stay out of court is to understand the law at the outset — when organizing your business and hiring agents and employees.  You will sleep well and know that you have minimized the risk or a lawsuit or government audit.
This is the first of three articles as to whether your agents and assistants are independent contractors or employees — because the distinction has significant legal consequences.  Each article will test your wits through several true/false questions.  This first article introduces classification challenges facing brokers and agents.
Without further ado, here we go:
Employers have the right to control the manner in which employees work, whereas those who retain independent contractors may only direct results, not the manner in which the result is accomplished.
True     _____              False _____
Degree of over control of working condition is the main factor courts look at in deciding whether a worker has been properly classified as an independent contractor.
True     _____              False _____
An employing broker can exercise reasonable supervision its agents' activities without turning them into employees, but exercising control over agents converts them to employees.
True     _____              False _____
Let's see how you did. Nos. 1 and 2 are true — employers have the right to control the manner in which employees work. Contrast this with an independent contractor, for example a painter or plumber:  when you hire such a person you are directing results, you are not controlling the manner in which their job is accomplished.
No. 3 is false.  Arizona Department of Real Estate (ADRE) regulations require that "[a]n employing broker must exercise reasonable supervision and control over the activities of sales persons."  Seemingly this would make all agents employees because we learned in Nos. 1 and 2 that if a company controls its workers the workers are employees, not independent contractors.  But this is not the case.  Arizona law requires a degree of control over agents, but still allows agents to be classified as independent contractors.
How can you reconcile this seeming contraction in the law to properly classify your agents and assistants? By threading the needle as follows:  (1) you must have a written policy that states the details of your supervision and control over agents as required by the ADRE and (2) you should have independent contractor agreements with your agents that identify the areas you do not control.
In sum, to comply with ADRE rules and maintain agents' independent contractor status, a broker must supervise and control where required and stop there.  Brokers risk converting independent contractors into employees with each aspect of control they exert above and beyond that required by ADRE rules or applicable statutes.
The second and third articles in this series will again test your wits, and provide practical solutions so that you do not find yourself in Mr. Bumble's shoes.
Bourque Law Firm, P.C. is focused on helping businesses, human resource professionals, and individuals succeed. Art Bourque is an AV rated attorney who has been practicing employment law, commercial litigation, and tort litigation for 27 years. A Dean's List member each semester of law school and moot court winner for best oral argument in his law class, Mr. Bourque has continued to excel as a professional with a simple formula: working hard.