How's Your Short (Sale) Game?
There are some talented folks working at AAR, and the (latest) result is right here: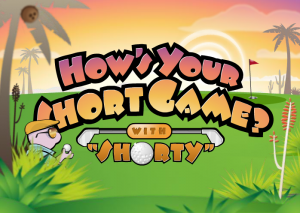 How's Your Short Game?
Interactive Fun from AAR!
Assess your short sale knowledge with this fun, golf-themed game. Prove you're a pro as you answer true-false questions on the nine-hole short course. (Answer incorrectly and poor "Shorty" will pay the price.)
Test your short (sale) game now!
The brainchild of AAR President Holly Eslinger, this interactive gem features the legal smarts of AAR General Counsel Michelle Lind, the impressive imagery of AAR Art Director J Thurston and the coding wizardry of AAR Webmaster Brad Feuerstein.
Are you up to par? (Come on, who could resist that pun?) Share your score in the comments below!
short sales