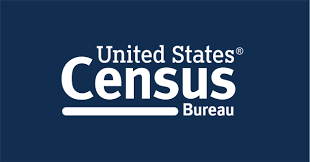 Of the 903,000 single-family homes completed in 2019:
849,000 had air-conditioning.
102,000 had two bedrooms or less and 386,000 had four bedrooms or more.
32,000 had one and one-half bathrooms or less and 296,000 homes had three or more bathrooms.
366,000 had a heat pump. Of these, 352,000 were air-source and 14,000 were ground-source.
814,000 were framed in wood and 86,000 were framed using concrete.
296,000 had a patio and a porch, while 71,000 had no outdoor features.
The median size of a completed single-family house was 2,301 square feet.
Of the 352,000 multifamily units completed in 2019:
149,000 had one bedroom and 40,000 had three bedrooms or more.
349,000 were conventional apartments and 3,000 were townhouses.
203,000 were in buildings with four floors or more.
304,000 had individual laundry facilities and 29,000 had shared laundry facilities.
251,000 were in buildings framed in wood and 33,000 were in buildings framed in steel.
The median size of multifamily units built for rent was 1,057 square feet, while the median of those built for sale was 1,350 square feet.
Of the 13,000 multifamily buildings completed in 2019:
3,000 had 4 floors or more.
2,000 had 50 units or more.
6,000 were heated by a heat pump.
10,000 had wood framing.
Of the 683,000 single-family homes sold in 2019:
609,000 were detached homes and 74,000 were attached homes.
304,000 had three bedrooms.
399,000 were heated using gas.
469,000 were purchased using conventional financing and 42,000 were purchased using cash.
217,000 had stucco as the primary exterior wall material.
601,000 had wood framing.
The median sales price of new single-family homes sold in 2019 was $321,500, while the average sales price was $383,900.
The median size of a new single-family home sold in 2019 was 2,322 square feet.
124,000 contractor-built single-family homes were started in 2019.
The median contract price was $281,700.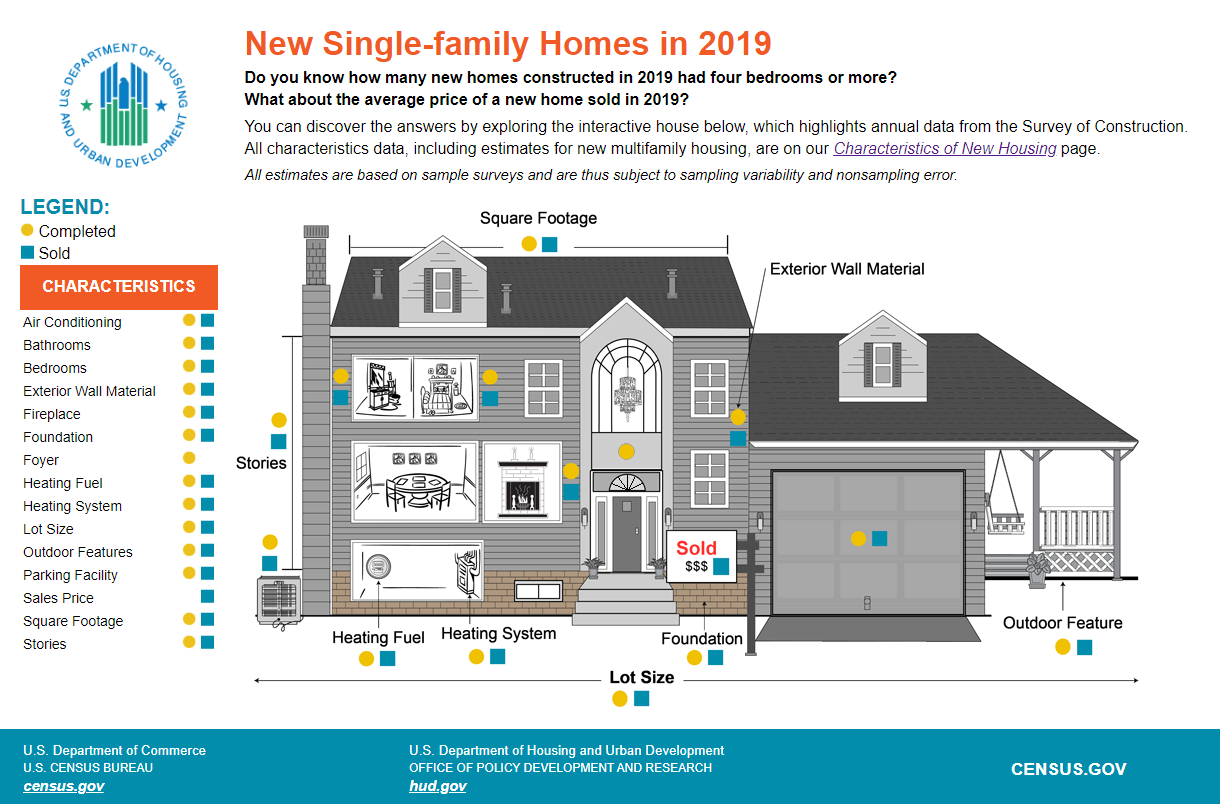 Note: the estimates shown here are based on sample surveys and are subject to sampling variability as well as nonsampling error.
Previous Entries
If you're looking for ways to improve the environment, at home is the best place to start. Not only can household changes make a big...
 Arizona Moving Pros https://azmovingpros.com/about Before you opt for hosting an open house, consider if it makes sense doing so. Investing time, money, and effort in...