Rising Stars in Real Estate: Brandon Mullan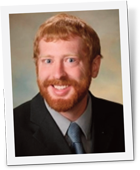 Brandon Mullan, SFR
Coldwell Banker Residential Brokerage | Scottsdale
Licensed March 2009
www.azmoves.com/real_estate_agent/7602/Brandon-Mullan.aspx
In 2008, Brandon Mullan was a licensed massage therapist looking to make a career change. At the time, there was a lot of negative talk about real estate. It made him think it might be a good time to get into the industry. "A lot of people were leaving, but I knew that the market would go up eventually," he says.
"After getting licensed, I did everything I could to absorb information—books, audio programs, classes," he explains. "Rather than a get-rich-quick scheme, I viewed real estate as a craft and wanted to learn the ins and outs." Low-price short sales were his bread and butter at the start and brought him buyers. Lately he is working more with sellers in higher price ranges.
"A career in massage therapy is all about customer service," he notes. "You have to listen to people, find out what their needs are and help them meet those needs." He brings that skill set to his listing appointments where he focuses more on listening to what the seller wants rather than pushing his book. When he gets a listing, Mullan schedules open houses, puts up a sign rider with an 800 capture number featuring a recording about the property and starts a flyer campaign. "I make flyers and buy door-handle bags for about three cents a bag," he explains. He handed out 350 in May.
"If we could just strip away all the fluff and do what makes us money, everyone would be successful," says Mullan. "If you spend time at open houses, hang bags on doors, just go out and contact people, you'll be successful quickly."
---
Smart Start – Resources for Rookie REALTORS®
If you're a new agent—or an experienced agent looking to get back to basics—be sure to visit
aaronline.com/startsmart
. This page is full of resources for new agents, including an excellent video series that walks rookies through some of the most important tasks of the first 60 days in the business.
---
This is one of
eight rising star profiles
included in the July issue of
Arizona REALTOR® Magazine
.