Home Affordable Modification Program (HAMP) Extended Through 2015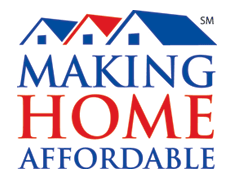 The Federal Housing Finance Agency (FHFA) announced that it has issued directives to Fannie Mae and Freddie Mac to extend the Home Affordable Modification Program (HAMP) and the streamlined modification initiative, through December 2015.
FHFA's announcement follows the U.S. Department of Treasury and the U.S.  Department of Housing and Urban Development announcement that they are extending HAMP for non-Fannie Mae and non-Freddie Mac loans (Non-GSE Mortgages).
FHFA's acting director Edward J. DeMarco said, "these extensions keep two valuable foreclosure prevention programs available to those who need them.  The extensions also align the end date for three key assistance programs that were developed in response to the housing crisis."
The following is an update from the Making Home Affordable performance reports through March 2013.
"More than 1.1 million homeowners have received a permanent modification through the Home Affordable Modification Program (HAMP). These homeowners have reduced their first lien mortgage payments by a median of approximately $546 each month – more than one-third of their median before-modification payment – saving a total estimated $19.1 billion to-date in monthly mortgage payments.

Homeowners currently in HAMP permanent modifications with some form of principal reduction have been granted an estimated $9.9 billion in principal reduction. Of all non-GSE loans eligible for principal reduction entering HAMP in March, 70 percent included a principal reduction feature.

More than 109,000 second lien modifications have been completed through the Second Lien Modification Program (2MP)."
fannie mae
,
freddie mac
,
HAMP
,
loan modification
,
making home affordable
,
short sales