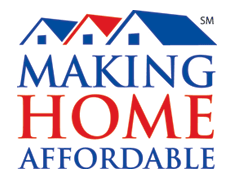 If you have had difficulty scheduling your time to attend the live, Making Homes Affordable webinar events, the new Training On Demand is the perfect answer. Training On Demand is a new resource from HMPAdmin.com, designed to deliver quality training for you, on your time, when you want!
What is MHA Training On Demand?
MHA Training On Demand gives you access to training sessions online, including streaming audio of speaker presentations synched to PowerPoint slides. Sessions can be downloaded to your computer for listening and viewing.
Training sessions were designed with servicers and trusted advisors in mind. Whether you are a  Servicer or a Trusted Advisor, there is free training available for you.
For more information, visit: https://www.hmpadmin.com/portal/learningcenter/index.jsp
---
Enjoy this post? Get the latest blog.aaronline.com posts sent to you by subscribing via
email
or
RSS
.