REALTOR® Safety Alert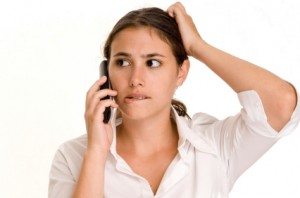 Last week, AAR received calls from members in the South East Valley, indicating a possible threat to REALTOR® safety.  It was reported that a man had called various real estate offices and agents as a prospective buyer.  The male caller was specifically targeting female agents and asking alarming questions, specifically if the agent "worked alone."  One agent immediately took action by posting her concerns from the call, on their company's intranet notifying other company's agents of the situation. Other agents, who also received the calls, alerted other real estate offices in the area of their concerns.
REALTOR® Safety Month is not until September, but let us not wait until then to remind one another that there are predators out there and it is up to each of us,  to protect ourselves as we work with the public. NAR offers some excellent educational information, from articles to webinars and videos, that address ways to stay safe on the job.
Here's three things to remember:
1)      Know how to react appropriately to a dangerous situation;
2)      Be aware of your surroundings; and
3)      Empower yourself by taking careful precautions.
For brokers and managers, NAR provides Office Safety Forms and presentations for office meetings.
http://www.realtor.org/topics/realtor-safety/planning-your-safety-strategy
http://www.realtor.org/topics/realtor-safety/put-your-gut-in-your-safety-toolbox
There are also a variety of pre-designed safety forms that you can customize and use in your office:
Agent Identification Form (Word: 26KB)
Agent Itinerary (Word: 33KB)
Office Safety Action Plan (Word: 35KB)
Prospect Identification Form (Word: 31KB)
Remember, if something doesn't feel right, make sure to let someone know. We want you to be safe out there!
safety