Fannie Mae's New Short Sale Tool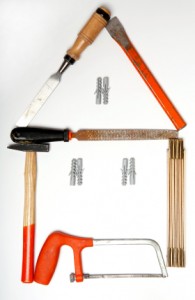 Earlier this week, Fannie Mae (FNMA) introduced a new tool that will assist real estate professionals in streamlining the short sale process. Listing agents are encouraged to register accepted short sale offers with Fannie Mae in an effort to provide greater transparency into the process. This step will also enable Fannie Mae to more proactively work with mortgage providers during the final steps of the transactions.
"Fannie Mae recognizes the very important role real estate professionals play in the short sale process and we want to work closely with them to get short sales done. At the end of the day, Fannie Mae wants to get short sales done so that we can prevent foreclosures and help neighborhoods recover," said Jay Ryan, vice president for FNMA's real estate sales.
Agents are encouraged to reach out to Fannie Mae early in the short sale process to request list price guidance to aid in marketing efforts.  To provide short sale offer information, property address, MLS listing information and any subordinate lien information, go to Fannie Mae's website at:
www.homepathforshortsales.com.
To read the entire news release, visit www.fanniemae.com
Will you use this tool with your clients?
fannie mae
,
home path for short sales
,
short sale