Brokers: Don't Be an Administrator, Be a Revenue Generator
On Monday, June 24, AAR will be holding it's annual Broker Summit. This year's keynote speaker is Jon Cheplak, co-founder of The Real Recruiter, a real estate consulting firm based in California. AAR sat down with Cheplak to get a better understanding of what he'll be bringing to the event and why it's so important for brokers and managers to focus on recruiting the right way.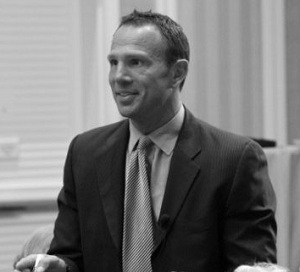 Arizona Association of REALTORS®: How long have you been a real estate recruiting consultant?
Jon Cheplak: I have been coaching, training, and speaking for the past 11 years throughout North America.
 AAR: Do you have a background in real estate?
 JC: Yes, I was a highly productive agent then evolved into branch management . From there I became a regional manager. My final stop was as General Manager for Prudential California, Nevada, Texas Realty.
AAR: Why do you focus on recruiting as a business strategy?
 JC: I figured out right away that we are not in the real estate business, we are in the human resource, human development, human attraction and human behavior business. The only asset in the real estate business  is the Real Estate Agent.
AAR: What is one of the biggest challenges that real estate professionals face when recruiting?
JC: Most [brokers and managers] have had zero or very poor training when they are thrown into the fire of recruiting. Everyone thinks it's a "feature dump" exercise, and that is furthest from the truth.  Agents don't join or leave a company, they join or leave the competency and relevancy of the leader.
AAR: What is one thing that surprises you when working with real estate clients to refine their recruiting tactics?
 JC: They are so programmed to believe it's all about their split, fee, profit share, or revenue share….this is a myth.
 AAR: What are some key takeaways you hope people get from your talk?
JC: They are:
You are not an administrator you are a revenue generator
99 percent  of all training fails, but there is something you can do about it
Three most critical activities of a productive real estate manager/leader
Culture, and the experience, is typically the no. 1 reason you feel people should join, but you can't sell culture, you must allow people to experience it
What to say when: Telephone prospecting, Interviewing, and Follow up
Are you putting enough energy into your recruiting strategy?
 Register to attend the AAR Broker Summit
Cost:  $49 (Includes breakfast, lunch and networking reception)
Location: Orange Tree Golf Resort, 10601 N. 56th Street, Scottsdale, AZ 85254
Time: 9:00 a.m. to 4:30 p.m.
Broker Summit
,
Jon Cheplak
,
recruiting