Take Your List of Passwords Down To One
If you add up all the usernames and passwords the average Web user has, it could reach upwards of 20. Keeping your usernames and passwords secure is difficult and remembering each unique one, even harder.
Today, AAR announced an improved member benefit for Arizona REALTORS®: RoboForm® Everywhere. RoboForm Everywhere seamlessly keeps your passwords and other data in sync. You'll only need to remember one master password to unlock all the rest. AAR is offering members RoboForm® Everywhere for only $19.99 for three years!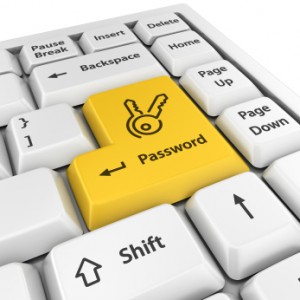 We recommend that you first try RoboForm® for free.  Go to www.roboform.com and click the Download RoboForm® FREE button to get RoboForm® on your computer.  What you'll get is a fully functioning password manager on multiple computers and mobile devices. What you get in this free trial is RoboForm®:
Up to 10 logins
Free on mobile devices
Free on desktops and laptops
Free sync and backup
Free form filling and bookmark sync
Includes 24/7 email and live chat support
No ads, no credit card required
Works on Windows, Mac, iOS and Android
Once you've had a chance to try RoboForm®, we think you'll like it.  So much so, we think you'll want to take advantage of a very special deal for AAR members; only $19.99 for three years of RoboForm® Everywhere.
What you get in RoboForm® Everywhere for three years is:
Unlimited passwords and bookmarks
Unlimited form filling and Safenotes
Unlimited sync and backup
Multiple computers, mobile devices and tablets
Free upgrades
Includes phone support and 24/7 email and live chat
Works on Windows, Mac iOS and Android
After the three year period, RoboForm® Everywhere will only cost $20 per year.  We think that once you try RoboForm®, you'll never go back to your previous method of storing passwords and electronic data.
Related:
Six tips to bombproof your password
UPDATE 6/28/2013: RoboForm® Everywhere is $19.99 for the first three years. Not $9.95 as previously stated. Corrected above.
RoboForm