Homeowner Flood Insurance Affordability Act
Yesterday, legislators introduced the Homeowner Flood Insurance Affordability Act. The bill contains a four-year delay to changes to the National Flood Insurance Program (NFIP), halting implementation of rate increases under the Flood Insurance Reform Act of 2012 until two years after FEMA completes the affordability study originally mandated under the law.
The newly released legislation would also require the agency to address a host of issues that have arisen from FEMA's selective implementation of measures under the FIRA, more commonly known as Biggert-Waters.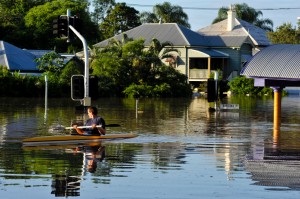 In a statement, National Association of Realtors® President Gary Thomas said:
"The bipartisan 'Homeowner Flood Insurance Affordability Act' introduced today in the Senate by Sens. Robert Mendendez, D-N.J.; Johnny Isakson, R-Ga.; and Mary Landrieu, D-La., and in the House by Reps. Michael Grimm, R-N.Y., and Maxine Waters, D-Calif., will help millions of homeowners who are facing sudden and extreme increases in flood insurance premiums, which are an unintended consequence of legislation to reform the National Flood Insurance Program.
"The bill takes the crucial first step toward delaying further implementation of some rate increases in the Biggert-Waters Flood Insurance Reform Act of 2012 (BW-12). This will allow the Federal Emergency Management Agency to complete an affordability study that was mandated by BW-12; propose targeted regulations to address any affordability issues found in the study; and give Congress adequate time to review those regulations.
"NAR is grateful that Congress provided a 5-year reauthorization of the NFIP through BW-12, which ended program shutdowns that cost up to 40,000 home sales each month. NAR strongly supported the long-term reauthorization of the program to provide certainty in real estate markets where flood insurance is required to obtain a mortgage.
"Unfortunately, implementation of the new rate structures in BW-12 has caused serious confusion and hardship for some property owners. FEMA's continued delays and missed deadlines, in combination with the legally required transition to true-risk rates, has been a recipe for disaster.
"NAR supports the 'Homeowner Flood Insurance Affordability Act,' and urge its immediate consideration. We look forward to continuing our work with Congress to protect homeowners and taxpayers and create a responsible and sustainable flood program."
According to Warren Kulo of GulfLive.com, this legislation would:
Imposes a delay likely to total four years for the most vulnerable properties, by delaying implementation of rate increases until two years after FEMA completes an affordability study, which was mandated in Biggert-Waters but not undertaken. FEMA has estimated it will take two years to complete the affordability study. It would then take up to an additional 2 years for FEMA to submit an affordability framework to Congress and for Congress to review the framework. This means rate increases would be delayed for four years in total. The delay applies to: primary, non-repetitive loss residences that are currently grandfathered; all properties sold after July 6, 2012; and all properties that purchased a new policy after July 6, 2012.
Require FEMA to propose an affordability framework that addresses the identified affordability issues within 18 months after the completion of the study and provides 6 months for Congressional review.
Allow FEMA to utilize National Flood Insurance Funds to reimburse policyholders who successfully appeal a map determination.
Eliminate the 50 percent cap on state and local contributions to levee construction and reconstruction.
Protect the so-called "basement exception," which allows the lowest proofed opening in a home to be used for determining flood insurance rates.
Establish a Flood Insurance Rate Map Advocate within FEMA to answer current and prospective policyholder questions about the flood mapping process.
Require FEMA to certify that the agency has fully adopted a modernized risk-based approach to analyzing flood risk.
Biggert-Waters
,
FEMA
,
Homeowner Flood Insurance Affordability Act