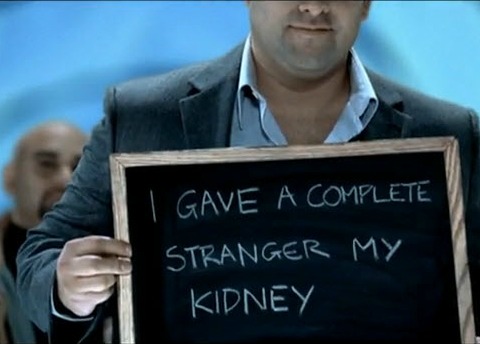 According to the latest numbers from the U.S. Department of Health and Human Services, there are 2,458 patients currently in need of an organ transplant in Arizona. One REALTOR® and NAR Good Neighbor Award winner, Joel Pratt, is hoping to bring new hope to the thousands of people on the organ donor list – but he needs the help of his REALTOR® family to do so.
For the past nine years, Pratt has been a volunteer with MatchingDonors.org, a nonprofit organization that dramatically improves the odds of a patient finding a donor. According to Pratt, most patients find a match within six months of joining MatchingDonors.com. "We had one instance," said Pratt, "where a 70 year old woman joined our list in search of a donor. Within one week she had 10 qualified donors. That's some pretty powerful work." 
Pratt is currently looking for REALTORS® across the country to find patients needing organ transplants to use these "Good Neighbor Award" grants to provide free services for patients needing organ transplants on MatchingDonors.com. Pratt said, "If you know someone in need of an organ transplant, have them add themselves to the list. Currently, we've got less than 500 patients and more than 13,000 donors."
Through the Real Estate 4 Kidneys Program, REALTORS® can also donate properties to help fund initiatives on MatchingDonors.com. The donated properties are sold and the donating agents can earn a 15 percent commission as well as the peace of mind that comes with helping those in need. The money is used to run the matching donors website to help provide scholarships to those who cannot afford to be on the list. (A lifetime membership costs $595.)
Until September 1, 2014 MatchingDonors.com will give a trip for two to Hawaii to each REALTOR® that gets a property appraised over $150,000 donated to MatchingDonors.com. 
Can you help?
Any REALTOR® interested in helping Joel can contact him at 1-800-385-0422 ext. # 6, or by e-mail at Joel@MatchingDonors.com or visit matchingdonors.com. For more information, watch Pratt's Good Neighbor video here: