Moving to the Head of the Class: The Value of AAR's MRE Society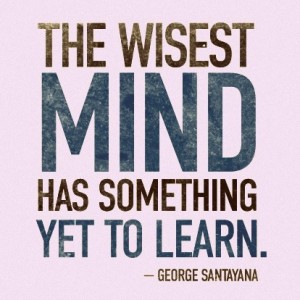 When it comes to rising to the top of Arizona's real estate market, there are many avenues to take. Some agents embrace technology, while others take networking to new heights. For Gary Nelson, CRMS, CRS, GRI, Realty Executives of Flagstaff and Vicki Lind, ABR, CRS, GRI, ePro, PMN, SRES, Keller Williams Arizona Living, Lake Havasu, education is what helps them rise to the top. Gary and Vicki are members of the exclusive Masters of Real Estate Society (MRE), and they answer a few questions about why it has helped set them apart from other agents.
One of the core components of the MRE society are REALTORS® who participate in well-over the required amount of education. Why did you want to pursue extra real estate education?  
Vicki Lind: I feel the more I learn, the more I can assist my clients – whether they are buyers or sellers.
Gary Nelson: As a delegated associate broker, it is my job to handle difficult transaction situations, review contracts and files, and perform broker duties when the designated broker is unavailable. I have to keep up on trends and be able to provide information as quickly as possible to agents that need it.
I'm also an AAR volunteer and want to be as educated as I can be in order to be able to keep up with the phenomenal volunteers and staff that I associate with. As a representative of AAR, I want to be the most prepared especially when having conversations with some of the largest, most dynamic brokers, attorneys and agents in the State of Arizona.
What does being a member of the MRE society mean to you?   
VL: It ensures that I do more than the minimum [C/E] requirements, and keeps me at the top of my game.
GN: Very few REALTORS® take the time to, not only educate themselves to a degree necessary to fulfill the MRE requirements, but also attend REALTOR® functions, and volunteer at the local, state and national REALTOR® board level. Earning membership in the MRE society is not easy. To me, it means that I have achieved a status in the State of Arizona that very few have.
What is the best benefit to your clients that you're a member of the MRE society? 
VL: In addition to the additional education, one of the greatest benefits to my clients is my involvement in my associations – local and state. Through my involvement I have the ability to explain what legislative changes mean to homeowners, how the forms we use are developed  and why they are meaningful buyers or sellers. I also gain first-hand knowledge of what the "hot button issues" are and can help my clients understand the personal impact it can have on property values.
GN: When I sit down with a prospective client, I talk about my training, education and involvement in the REALTOR® community. It is quite obvious to the client that I am not only more educated than the average agent, but that I keep up with trends in the real estate industry that will have a direct benefit to them when they hire me.
Why should other agents and broker pursue membership in the MRE society?
VL: In general, REALTORS® are not highly regarded as professionals. By taking the time and making the effort to improve our knowledge and involvement, hopefully we can raise our image in the public's mind.
GN: Striving for membership in MRE keeps me focused on what my career is truly about: risk management. I don't advertise and show houses for a living. I write contracts, manage risk and deal with the purchase or sale of the largest investment my clients may ever have in their lifetime. I take that very seriously. Continuously striving to meet the criteria for membership in MRE forces me to go that extra step and push harder than any other agent I know. If you have the self-discipline and drive to be the best, then MRE is a natural fit for you. I refuse to be an average REALTOR® and my MRE helps me be the best I can be.
The Arizona Association of REALTORS® exists to provide you with ways to increase your knowledge and be the best-prepared in the real estate industry. If you'd like to learn more about the MRE society, or any of the education programs provided by AAR, visit AAR's website: http://www.aaronline.com/increase-knowledge/masters-of-real-estate-society-mre/
MRE Society