Why Pinterest is Fabulous for Your Real Estate Business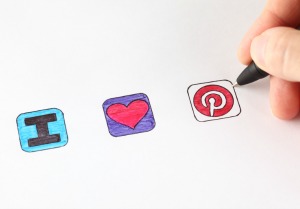 As a real estate agent, it's important that your potential client gets to know, like and trust you. Pinterest, a "visual discovery" website/app,  gives you the opportunity for a potential client to do this in one glance.
Pinterest has several benefits, the most substantial being that it can drive referral traffic to your real estate website or blog. When I speak with REALTORS®, most aren't sure how to get more visitors to their website or blog. Likely, they built a beautiful website and now it's just sitting with no visitors. The goal of a real estate website is lead generation. The main benefit of Pinterest is driving more traffic to your real estate website, so why aren't more REALTORS® capitalizing on Pinterest?
Top three benefits to using Pinterest in real estate:
1. Drive traffic to your website immediately
2. Traffic to your real estate website brings Google ranking organically
3. Grow your sphere fast by connecting with more potential clients
Pinterest isn't going anywhere, it is the fastest growing website ever! Pinterest drives more referral traffic than Twitter. Pinterest also drives more referral traffic than Google+, YouTube & LinkedIn combined. If you are looking for more traffic to your website, Pinterest is the place to be spending your time.
With Pinterest, you don't have to pin every minute of every day to get seen! In fact, 80 percent of all pins are re-pinned versus 1.4 percent of tweets, re-tweeted. Pins have a long lifespan, over 50 percent of pins happen 3.5 months after a pin is pinned! What other marketing tool keeps bringing visitors to your website for 3.5 months after you post?
On Pinterest, 17.2 percent of all pins qualify as fitting in the "home" category, in fact, this is the largest category on Pinterest. This gives REALTORS® the opportunity to pin all kinds of interesting home based images.
The Pinterest user is a perfect real estate consumer as well. Eighty percent of all Pinterest users are female, so anything home related is pertinent. The majority of the average Pinterest user has an average income of $75,000 or greater and more Pinterest users live in the suburbs than the inner city.
Pinterest allows the REALTOR® to showcase in one glance who they are and what they do to potential clients! That in itself is the most amazing marketing tool I have ever seen. Plus, generate web traffic to your real estate website or blog. Pinterest is a win all around.
*Bonus*
Get Charlie Allred's ebook, Pinnable Real Estate: Pinterest for Real Estate Agents for free this weekend (Friday, April  25 through Sunday, April 27).
---
About the author: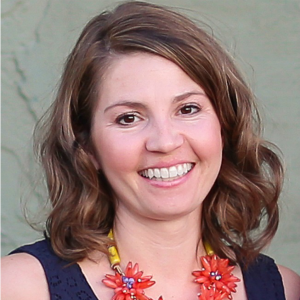 Charlie Allred is the author of the book "Pinnable Real Estate: Pinterest for Real Estate Agents", a Phoenix based real estate broker, designated broker for Secure Real Estate and an online marketing  expert.  She is also a Pinterest expert teaching other agents how to gain more leads, followers & clients by using Pinterest, you can learn more at her blog www.PinnableRealEstate.com. She is the mother of twin daughters.
Pintrest