3 Ways to Use a BPO to Grow Your Real Estate Business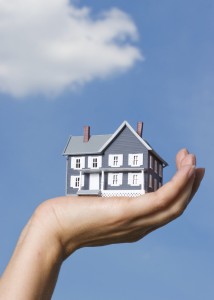 In Arizona, thanks to legislative efforts by the Arizona Association of REALTORS®, real estate agents are permitted to prepare and charge for a  Broker Price Opinion (BPO), so long as it is not referred to as an appraisal.
A BPO is an analysis of the current market, and while it takes into consideration a history based analysis, it also takes into consideration the current competition and then makes an estimate of a probable sales price within a given time frame.  Here are three ways real estate professionals can establish relationships and earn business by way of a BPO as shared by Frank Dickens, REALTOR® at Realty ONE Group :
1. Working with CPAs
CPA's will typically order a BPO from a real estate professional when they are helping families with estate planning and trusts.
2. Working with Estate Attorneys
Estate attorneys will order a BPO when they are settling a will or trust. The BPO is used to establish the current market value of a property when it is placed in a trust, to help later when a property has been left to a relative, especially a spouse, so they can establish the "stepped up value."
Estate planning attorneys who are dealing with a family that has significant assets will use the yearly "gifting" tax exemption to protect estates from taxes upon the death of the primary owners.  Families are able to "gift" to children a certain percentage of property each year.  Attorneys will use the BPO to determine the current value and then have the owner deed a proportionate percentage of the property "tax exempt" to children.  They will use this process annually and will require a BPO.
Attorneys will use BPOs when there is a question of value regarding a property. This includes when spouses are divorcing and in disagreement about the value of real property.  Attorneys representing the parties will order BPOs and courts will generally accept the value placed by a BPO.
Attorneys who are representing parties in litigation regarding real property will order BPOs from real estate agents acting as expert witnesses to establish property values that may be in dispute.  For instance, a BPO may be used when  a buyer is claiming a loss of value due to misrepresentation by a seller of a material fact.  Many settlements are based on what the expert will establish as the property's value in a BPO.
Courts settling estates for those who passed away without a will will generally accept a BPO to establish a value of the estate.  They use the BPO to make determinations on distributing the assets of the estate, particularly when beneficiaries are making claims regarding properties.
3. Working with Banks & Lenders
Community banks that have liens on properties that are currently in default will order a BPO to establish whether they want to be a bidder at a Trustee's Sale.  Many times, community banks have a second position lien and will use the BPO to determine whether to purchase the property at auction. Specifically, "can they recover their loss," or should they just simply let the property go back to the first lien holder?
A majority of lenders who have a borrowers in default will order what is referred to as a "drive by" BPO to establish a property's value and will then use the value to determine whether they want to work with the homeowner to retain ownership or all the property to proceed to foreclosure.
Lenders will use multiple BPOs in determining whether they should approve a "short sale."
Many community banks will order a BPO when they are reconsidering a line of credit secured by real property.
Most importantly, a professionally prepared BPO will give you an edge when interviewing for a listing agreement.  CMAs and Market Reports are useful, but a BPO sets you out as the ultimate professional.
To learn more about building your business,  register for an upcoming AAR class.
For complete details on earning the BPO Resource certification,  NAR's newest certification visit their website at www.BPOR.org

BPO
,
BPOR
,
real estate