REALTOR® Veterans Proudly Serve & Sell
On this eve of Veterans Day 2015, we want to thank everyone who serves or has served in the U.S. military, including these Arizona REALTORS® profiled below.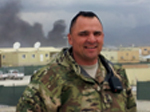 John Endres, GRI, 2006 Yuma REALTOR® of the Year
Active U.S. Army Reserve, Yuma AZ
John Endres has been a REALTOR® since 2000 and continues to serve with the 96th Military Police Battalion. He served two tours of duty in Afghanistan and expects to be deployed to Cuba in 2016. "It's going to be tough to shut down my business and leave my family for another year," Endres said. "But my sense of duty won't allow me to stand before I achieve 30 years of service. My wife Sarah is the real hero. While I'm away, she will have to take care of all the day-to-day things that I normally do. She is ARMY STRONG."
Every time Endres deploys, he refers business to other agents. He credits the "awesome" REALTORS® in Yuma for their support. "While I was overseas, agents paid my monthly broker fees and worked with my clients without asking for additional compensation. My association even temporarily waived membership dues. I am humbled and honored to work with such a great community of real estate professionals."
---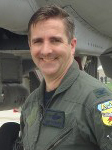 Terry Featherston, GRI, MRES, MRP, SFR, SRES, SRS
Retired U.S. Air Force, Tucson AZ
After 28 years of active duty and four on inactive reserves, Terry Featherston has spent 32 years buying, selling or renting for himself, his wife Lynette and eventually their two children by moving more than 20 times. Being forced to relocate so often made him a natural for the real estate business.
"The Air Force taught me that serving is exceptionally gratifying," said Featherston. "As a REALTOR®, I have the opportunity to help people do something critical in their lives. My military career instilled in me what it means to be a professional and follow a code of honor and integrity. These qualities directly translate into life as a REALTOR® with its own code of ethics and professionalism."
---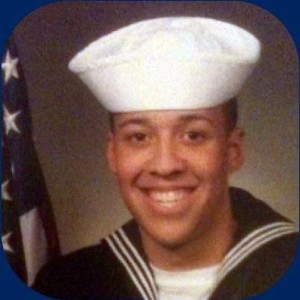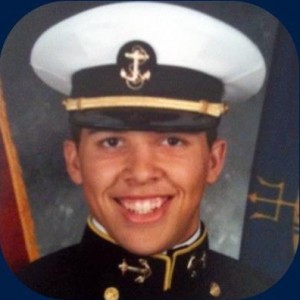 Eric Gibbs, 2016 TAR President
Retired U.S. Navy, Tucson AZ


Gibbs' son Devon is an enlisted man, Eric II graduated from the U.S. Naval Academy
"I joined the Navy right out of high school in 1977," said Eric Gibbs. "My first tour-of-duty was on the U.S.S. Harold E. Holt – a fast frigate. I did two deployments on that ship, including two months out on the Persian Gulf during the Iran Hostage Crisis."
"My mother had been in real estate when I was growing up in San Fernando Valley," he recalled. "Given my experience, I totally understand military needs and have helped veterans relocate from as far away as the United Emirates and Okinawa."
---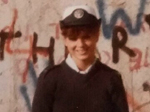 Rachelle Griffin
Retired U.S. Air Force, Scottsdale AZ
"During summer break of my sophomore year in college," Rachelle Griffin said, "I wandered into a recruiting center. Two weeks later, I joined the Air Force and served four years, including two in Germany before demolition of the infamous Berlin Wall." Her time in the military taught me confidence, leadership and hard work.
"As a civilian," continued Griffin, "a veteran-friend of mine in the mortgage industry told me that I'd make a great real estate agent. As a REALTOR® and veteran, I understand the unique challenges of buying, selling, and more importantly the value of home. I continue to 'Aim High' in my service to both my country and community as a real estate professional."
---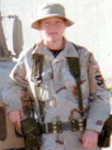 Nicky Hughes, DB
Active Air National Guard | Retired U.S. Air Force, Gilbert AZ
One month after graduating high school, Nicky Hughes joined the Air Force, enlisted as an SP (military police) and within a year was deployed to Kuwait. "After six years of active duty, I moved back to Arizona to attend ASU and join the Air National Guard" she recalled.
"A few months shy of graduating with a Criminal Justice degree, my dad suggested I get my real estate license," said Hughes. "I took the classes, passed the exam and started working with a small brokerage. Joining the military taught me independence, direction, self discipline and confidence — all of which I used as a civilian to start my real estate career and boutique brokerage."
---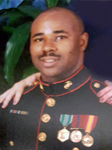 Thomas Moore, DB, GRI
Retired U.S. Marine Corps, Gilbert AZ
"I enlisted in the Marine Corps as a high school senior at the young age of 16," remembered Thomas Moore. During his 16-year military career, he was stationed in or deployed to Japan, Senegal, Germany, Kenya, Netherlands and a few "unnamed places" to install and repair cryptographic hardware used to secure voice and data messaging.
"After returning to school, I graduated from ASU in 2010 with bachelor's degree in real estate," Moore said. "Being in the Corps helped me bring integrity, professionalism, and leadership into my real estate career…tying my military service into serving people who want to realize the American Dream of home ownership."
---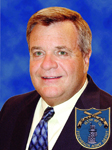 Bill Salvatore, CMRS
Retired U.S. Army, Gilbert AZ
Bill Salvatore served as a U.S. Army Military Policeman guarding warheads in Fishbach, West Germany. "We stay busy with frequent sightings of Baader-Meinhof Gang members (later known as the Red Army Faction)."  BMG terrorist activities including bombings, assassinations and kidnappings peaked with the "German Autumn" in late 1977.
"I became an Arizona REALTOR® in 2003, shortly after relocating here with CVS Pharmacy," said Salvatore. "I focused my real estate business on working with veterans and started Arizona Veterans Helping Veterans (AZVHV) to help vets reach their dreams of home ownership." He also founded the Phoenix Chapter of the Veterans Association of Real Estate Professionals (VAREP) and proudly serves as its president.
Air National Guard
,
ANG
,
AZVHV
,
military
,
U.S. Air Force
,
U.S. Army
,
U.S. Marine Corps
,
USAF
,
USMC
,
VAREP
,
veteran
,
Veterans Day