Free Market Research from realtor.com
"Realtor.com® was created to connect buyers, sellers and renters with REALTORS®," said Roger Stewart, customer education & training director for realtor.com®, "but we offer a variety of free tools (for REALTORS®) too."
Yes, the real estate listings website operated by Move, Inc. for the National Association of REALTORS®
does even more than allow you to search real estate property records, post a professional profile, or provide editorial content and videos for your own website and social media.
For instance, you can set your own goals with the Ultimate Business Planning Tool, rate your marketing efforts with this Marketing Assessment Quiz and create a ready-to-use Housing Trends eNewsletter.
If your association or MLS doesn't provide shareable market data, consider using free Real Advantage research materials available from realtor.com®. Below are just two examples.
Market Trends by County & Metro (Sep. 2017)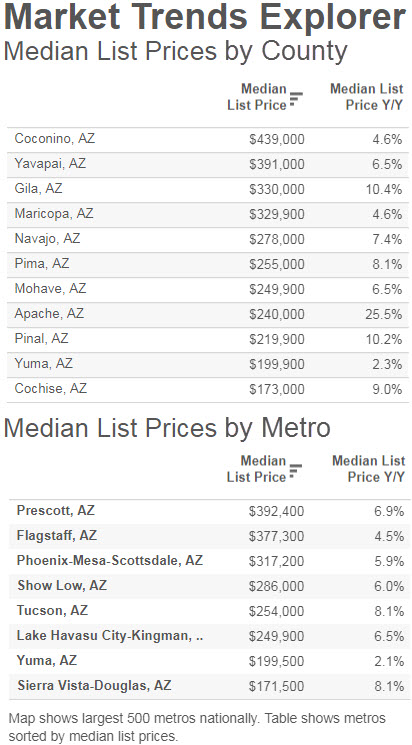 Source: realtor.com economic research
Realtor.com also provides general analysis like the quote below for added expertise to your market reports.
"While the steadiness in prices from August to September is on par with what we've seen in the last few years," said realtor.com® Chief Economist Danielle Hale. "Other indicators show what a tight market buyers are facing. Days on market and the number of new listings coming to market, are lower than we typically see in the fall season while listing views per property continue to move higher."
Real Estate Trends for U.S. & Local Markets



Source: realtor.com economic research
---
Related stories:
Make the Most of Your realtor.com® Profile
Free Videos for Web and Social Media
What's Wrong With This Picture?
Free Tools to Build Your Business (video)
active listings
,
days on market
,
market research
,
market trends
,
median list price
,
realtor.com