Find Your Answers on Short Sale Commissions & More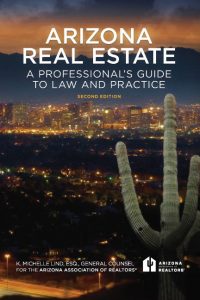 AAR's Professional Standards Department responds to member calls regarding every aspect of a real estate transaction.  One topic that tops the charts is the question of commission and, specifically, the reduction of commission in a short sale transaction.  In her book Arizona Real Estate: A Professional's Guide to Law and Practice, Michelle Lind, general counsel for AAR, offers insight into these types of commission questions:
"Assume the following facts: The property is listed in the MLS as a short sale subject to lender approval.  The buyer submits an offer through the buyer's broker.  The listing broker submits the offer and and short sale package to
 the lender.  The lender responds that it will approve the short sale if the total commission is reduced by 2%.  Both buyer and seller demand that the brokers reduce their commission to allow the transaction to close escrow…
Question:  If the listing broker agrees to reduce their commission, must the buyer's broker agree to split the reduction?
Answer:  No.  The buyer's broker's has no obligation to agree to split the reduction in commission.  The buyer's broker is entitled to the cooperative compensation offered in the MLS at the time the broker produced the offer."
Excerpt from Chapter 4: Broker Employment Agreements – Page 80 (Second Edition)
 Interested in self-help that you can access immediately when real estate questions such as this arise?  This must-have book is available in print and ebook formats. The ebook format can be downloaded to your smart phone, tablet, laptop, desktop and other readers. Buy it today!
For information when you need it, where ever you need it, consult what I commonly call "the book of knowledge" for the real estate professional. Don't leave home without it!
Arizona Real Estate
,
commission disputes
,
commissions
,
General Counsel
,
K. Michelle Lind
,
short sales