The Dreaded Freddie Mac Affidavit
BY HOLLY ESLINGER, ABR, CRB, CRS, GRI
Last year, brokers were faced with a Freddie Mac addendum that, by signing, agreed to indemnify Freddie Mac for any losses due to misrepresentation of the seller, buyer, all agents and title. Agents signed them (probably without the knowledge of their broker) on the day of closing. The addendum also had a clause that the indemnification survived closing.
Working with AAR General Counsel Michelle Lind, the National Association of REALTORS® negotiated with Freddie Mac to remove the indemnification clause and the survival-after-close clause. It was done. The new affidavit just addressed any knowledge that anyone involved in the transaction had that the transaction was arms-length.
Last week, I had one of my agents send me a "new" affidavit from Wells Fargo on behalf of Freddie Mac that has both clauses back in the affidavit.      Wells would not close if the form was not signed by everyone.
Problems for Brokers
1)     Agents signing as broker at closing
2)     Broker knowledge (or lack thereof) about the existence of the form
3)     Risks involved with the indemnification
Once again, I brought the issue up at the NAR Risk Management Committee, of which I am a member. We will see if NAR can make headway with Freddie Mac.
What do the brokers need to do? Instruct your agents to watch for these last-minute addenda or affidavits that need signatures at closing. Always ask to see them before the agents sign. Reduction of risk comes from understanding what the agents are being asked to do on your behalf. WARNING!
---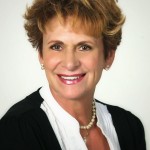 Holly Eslinger, ABR, CRB, CRS, GRI has over 30 years of experience in the real estate industry and is the owner/broker of Exclusive Homes and Land in Scottsdale. A past president of the Arizona Association of REALTORS®, Holly has served on the Legislative Committee and Professional Development Committee. She is also a past president of the Scottsdale Area Association of REALTORS® and the Scottsdale chapter of the Women's Council of REALTORS®. She was the founder of AAR's Broker University, a training vehicle for designated brokers. Holly has distinguished herself by earning several professional designations and is an advocate for continuing education and professional development.
addendum
,
affidavit
,
brokers
,
freddie mac
,
short sales
,
wells fargo