Show Your Support for a Hometown Agent on the Rise
Designated Broker Justin Schlegel needs your help. As the only semi-finalist from Arizona, this 29-year-old native has big dreams and he needs your vote to become one of the 2013 "30 under 30." Show your support by voting for him every day from March 22 through March 29,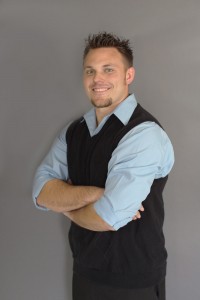 and he will have a chance to win the Web Choice Award.
Cast your vote here: http://realtormag.realtor.org/30-under-30/finalist/2013/03/justin-schlegel
About Justin:
Justin grew up in Glendale and currently lives in Peoria with his wife, two daughters and four dogs. He received his Arizona Real Estate License in 2003 and his Broker's License in 2007. Schlegel has also served as a director for the WeMAR board and was the 2012 chairperson of the WeMAR YPN. He currently serves as the 2013 chair for ARLMS.
Schlegel said of this award: "Winning the 30 Under 30 would be very satisfying after all the work I've put in, not only on the production side, but also with my involvement in the real estate community. There have been many mornings I've started working in the office as early as 2:30 am, so I've put in a lot of hours when work needed to get done. It's one more stepping stone in a long plan for me."
Since the age of 19, Schlegal has devoted himself to promoting homeownership in Arizona. He said, "I enjoy helping people and really exceeding their expectations when it comes to being a REALTOR®. Referrals are the greatest compliment I can receive and that's the backbone of my business. I get to wear so many hats, that it can be a bad thing, but also good in that I like the variety; it helps me not become burned-out doing the same thing day after day."
Good luck, Justin!
About the REALTOR® Magazine 30 Under 30:
Each May/June, REALTOR® Magazine features 30 rising young stars in the real estate industry. In determining who makes the 30 Under 30 list, REALTOR® Magazine staff looks for candidates who are successful in the real estate business and have demonstrated skill, success, creativity, and leadership in their careers.