Welcome, Tammy Treguboff to AAR!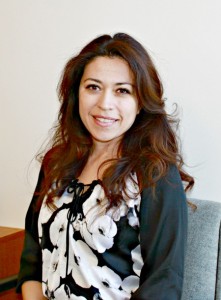 The most recent addition to AAR staff is Tammy Treguboff. She is the new administrative assistant to the Professional Standards department and will be working closely with AAR veterans Carole Ridley, professional standards administrator and Jan Steward, risk management specialist  in support  of the AAR professional standards program and enforcement.
Tammy brings a diverse background to her role, including a Bachelor of Science degree in Business Administration from Kaplan University and several years experience as an active Arizona REALTOR®.  Tammy is an Arizona native and grew up on the outskirts of Buckeye attending Agua Fria High School with fellow alum and AAR Risk Management Director Christina Smalls.
Tammy is an active wife, and mother to her nine-year-old son, Carter and 13-year-old daughter, Sasha.
"I'm looking forward to making AAR a long-term home," said Treguboff.
Please join us in welcoming Tammy to the team!