Learn How to Protect Yourself in an ADRE Audit
What's the one thing that keeps brokers up at night? Some might argue that it's that dreaded "A-word": Audit.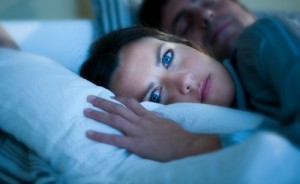 Audits from the Arizona Department of Real Estate (ADRE) can disrupt your business and turn your world completely upside-down. Being prepared for one, and knowing what to expect, can really save time, money and possibly even sanity. AAR has teamed up with the Phoenix Association of REALTORS® to offer two classes for brokers that will help alleviate some of the panic and help prepare them for a successful audit should one come your way.
The 3 P's of Broker Audits: Panic, Process and Procedure
September 30, 2013 | 9:00 a.m. to Noon
Location: Phoenix Association of REALTORS® | Cost: $25*
Join ADRE Commissioner Judy Lowe, Jim Sexton and a panel of brokers who will discuss broker audits including: the process, preparation, compliance and rules. Topics covered also include supervision issues, proper handling of compensation issues, proper signage and advertising and common violations.
This course also includes CE, 3-hours of Commissioners Standards
Property Management Trust Accounting
September 30, 2013 | 1:00 p.m. to 4:00 p.m.
Location: Phoenix Association of REALTORS® | Cost: $25*
In the afternoon, Commissioner Lowe, AAR President Sue Flucke and Mike Mumford will teach brokers how to stay compliant with trust account regulations. Topics covered in this class include: general requirements and standards, accounting rules, 3-way reconciliation, deposit requirements, A/P and A/R, balancing and reconciling accounts, automation, e-security concerns, co-mingling of funds, conversion of funds, record keeping, requirements for property management and ADRE audit guidelines.
This course also offers CE credit, 3-hours Commissioners Standards
*Special Price: Attend both classes for $40.00.
Register here: www.regonline.com/sept30
ADRE
,
Audits
,
Commissioner Lowe