How to Prepare for the Affordable Care Act
Even if the government shuts down, the Affordable Care Act (ACA) will go into effect.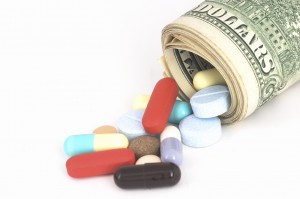 The ACA, passed in 2010, and often referred to as Healthcare Reform (HCR), has resulted in significant changes to the health insurance industry, health insurance plans, and how consumers/businesses purchase health insurance. While several provisions of the law have already been enacted, 2014 marks the year when the most significant changes to your health insurance will occur.
Due to pre-existing conditions or disabilities, many REALTORS® in the past have had trouble obtaining an individual/family policy for health insurance. All new individual/family plans, effective January 1, 2014, are going to be guarantee issue, with no medical underwriting.
A new way to shop for insurance
Beginning October 1, 2013 through March 31, 2014, you will be able to shop for insurance via an online healthcare insurance marketplace (also referred to as an "exchange or marketplace"). The health insurance marketplace includes tools to help compare and choose a qualified health plan from a variety of participating insurers. The health insurance marketplace will not replace private health insurance – it's simply a new way to shop for insurance. Starting January 1, 2014, no one in your family can be denied coverage or charged a higher premium due to pre-existing conditions; except for certain tobacco usage.
Know your options
If you are on a grandfathered health plan, you will not have to shop the marketplace in 2014.  "Grandfathered" means that you purchased your plan on or before March 23, 2010 and have not changed benefit plans since that purchase date.
If you are on a non-grandfathered health plan, you will have to shop for an ACA plan during the open enrollment period or, on your plan's 2014 renewal. Those who do not have coverage by March 31, 2014 may be assessed a tax penalty by the federal government.
Qualifications for financial assistance from the government. Two forms of financial subsidies are available for people who 1) don't have coverage through their employer and 2) can't afford to buy individual health coverage. Subsidy eligibility is determined by household income level (modified adjusted gross income) and percentage of income paid towards health insurance premiums. If your household income is between 100 percent – 400 percent of the federal poverty level and you do not have an affordable coverage option through your employer, you may qualify for a portion of your health insurance premiums to be covered. You may also qualify for a federal subsidy if you pay more than 9.5 percent of your income towards your health insurance premiums. Below is the 2013 poverty guideline:
| | |
| --- | --- |
| Persons in family/household | Poverty Guideline 100% – 400% |
| 1 | $11,490 – $45,960 |
| 2 | $15,510 – $62,040 |
| 3 | $19,530 – $78,120 |
| 4 | $23,550 – $94,200 |
| 5 | $27,570 – $110,280 |
| 6 | $31,590 – $126,360 |
Covered Services
The new individual and small group plans will include certain essential health benefits. All ACA plans will include:
Ambulatory patient services
Emergency services
Hospitalization
Maternity and newborn care
Mental health and substance use disorder services, including behavioral health treatment
Prescription drugs
Rehabilitative and habilitative services and devices (to help people with injuries, disabilities, or chronic conditions; gain, or recover mental and physical skills)
Laboratory services
Preventative and wellness services
Chronic disease management
Pediatric services (dental and vision)
 Need more information?
Group Plans Inc. has been assisting Arizona Association of REALTORS® members with health insurance since 1977.   Group Plans, Inc. is certified to help Arizona residents enroll through the insurance marketplace, so please don't hesitate to contact us for assistance. If you have any questions or would like to set an appointment to go over your options, please contact us (623) 889-7600, (800) 252-5812 for outside Phoenix, or email:
Chad Eisinger      Chad@GroupPlansInc.com
Cara Eisinger         Cara@GroupPlansInc.com
Or you can visit https://www.healthcare.gov/what-is-the-health-insurance-marketplace/ for more information on how to get started.
ACA
,
Affordable Care Act