Meet AAR's New Associate Counsel, Nikki Salgat, Esq.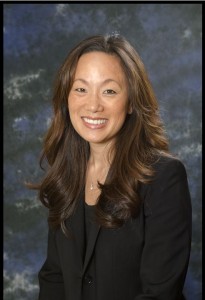 Nikki Salgat recently joined Arizona Association of REALTORS® as associate counsel. She will be working with AAR General Counsel Scott Drucker on forms development and assisting AAR members better manage the risk that comes with today's complex real estate transactions.
Nikki brings a wealth of real estate knowledge to her role. She is an alum of Phoenix School of Law (now called Arizona Summit Law) and received her undergrad degree at Central Michigan University. Prior to joining AAR, Nikki was a lawyer for Mack, Watson & Stratman. While there, Nikki worked in the short sale department and litigated cases; she also answered calls on the AAR legal hotline, assisting Arizona brokers' with their toughest legal questions.
In her personal life, Nikki spends her time with her husband, Courtney and their two-month-old son, Corbin. She was born in Korea, grew up in, Michigan and has lived in the Valley for 10 years. Nikki and her family take full advantage of all that Arizona has to offer and enjoy hiking and running.
Please welcome Nikki to AAR!
AAR Risk Management
,
Nikki Salgat