Get Your .REALTOR Domain Before It Is Too Late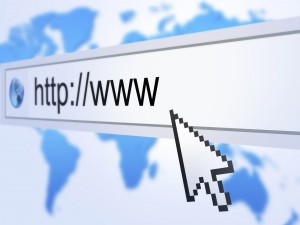 Only members of the NATIONAL ASSOCIATION OF REALTORS® and the Canadian Real Estate Association can call themselves REALTORS®. And only REALTORS® are allowed to use the new .REALTOR domain. In a complicated online world, it doesn't get any easier to let prospects and clients know you adhere to our code of ethics and professionalism — and are a source they can trust.
NAR has now begun registering domains so you can go claim your .REALTOR domain. NAR is offering one free .REALTOR domain for one year to the first 500,000 members who register for one. Additional .REALTOR domains can also be purchased at that time. As of mid November, more than 80,000 domains have already been claimed!
Additional .REALTOR domains are available starting at $39.95 per year, with multiyear and multidomain discounts available. Brokers and agents in the United States will also receive a free realtor.com® profile website that can be customized to promote your listings, social media, client recommendations, and more.
Here Is What You Need To Do
Visit www.about.REALTOR for more information, or claim your domain at www.claim.REALTOR.
Tips For Choosing A Domain As An Agent
Choosing a domain can be very tricky. You want to get just the right name that will drive traffic to your site and generate leads. Here are a couple tips you can use when choosing your domain.
Incorporate the name of your market, city, or state
Use keywords that potential clients will be searching for (condos, homes, real estate, or realty)
Make your domain unique
Purchase .REALTOR, .com, and any other extension available
When registering your .REALTOR domain keep this suggestions in mind. You must register using part or all of your first name and or last name before the ".realtor"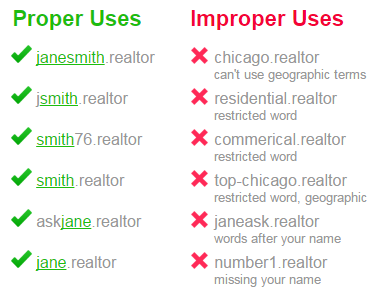 The new .REALTOR domain is a great way to distinguish yourself as a professional. Make sure to claim your space in the complicated digital world.
digital
,
marketing tools
,
website