Arizona Gives Day + Habitat for Humanity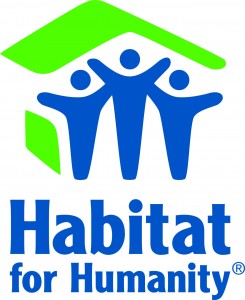 We are very excited to be participating in Arizona Gives Day on April 7th! This year we are highlighting Habitat for Humanity and encouraging members to donate and support this wonderful local organization. Habitat recognizes the relationship between affordable housing and successful human and community development. Desire alone is not enough to transform our communities into healthy and sustainable havens for future generations to come. This is why we need to help.
Habitat is participating in Arizona Gives Day, a 24-hour, one-day fundraising event! Each local Habitat will be raising fund for a special project, Habitat for Humanity Central Arizona is hoping to raise $5,000 for the Gil Family. Luz Gil is a mother of three. She's lived in Arizona for 20 years and works with children with disabilities at a community care agency. They're looking forward to having a home to call their own. Read more about the Gil Family.
Please consider making a donation to help Habitat for Humanity in their statewide effort on April 7th. An early pledge can be scheduled by visiting the link below for the Habitat affiliate closest to you. Remember, your donation is eligible for an Arizona Tax Credit (please consult your tax advisor first).
Phoenix           https://azgives.givebig.org/c/GivesDay/a/habitatcaz
Prescott            https://azgives.givebig.org/c/GivesDay/a/prescotthabitat
Tucson             https://azgives.givebig.org/c/GivesDay/a/HabitatTucson
Verde Valley   https://azgives.givebig.org/c/GivesDay/a/vvhabitat
By making an investment in the mission of Habitat, it creates a lasting effect on the families and children we serve and in the revitalization efforts in our local communities. Many local associations across Arizona are supporting their local Habitat. Make sure to check with your local association on how you can participate in Arizona Gives Day on a local level as well!
Arizona Gives Day
,
charity
,
community
,
Habitat for HUmanity