Paying for Senior Care – Planning for Long-Term Care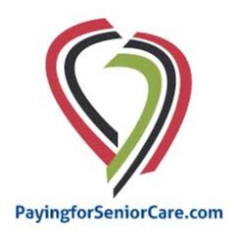 SPECIAL GUEST COLUMN
Paying for Senior Care – Planning for Long-Term Care
Prior to a discussion of who pays for long-term care, it is helpful to clarify what long-term care is and is not. For the purposes of this article, we are focused on the aging, elderly, and individuals with disabilities. Our definition of long-term care is any care provided to an individual that is of a personal nature, such as assistance with dressing, grooming, or bathing, or care that is medical in nature. For example, care provided by doctors and nurses.
Long-term care can be provided at home, in an assisted living facility, in a nursing home, or in an adult day care center. Amongst certain industry groups, the phrase "long-term care" is synonymous with "long-term care insurance". This is worth noting because this definition of the phrase can be misleading and confusing to consumers.
In thinking about long-term care, it is important to consider where you will live as you age and how your place of residence can best support your needs if you can no longer fully care for yourself.
You can read more about our guide here: https://www.payingforseniorcare.com/longtermcare/resources.html

The Cost of Senior Living and Care in Mesa
The cost of senior living in Mesa, AZ, is broadly similar to the average in most categories of expense across the rest of the state, though the specific monthly prices for most kinds of care are slightly higher in Mesa in all categories than elsewhere in Arizona. Some parts of the state, such as Tucson and Flagstaff, can be more expensive than Mesa and the surrounding Phoenix area, though this is not consistently the case and both of these areas offer more affordable service for some levels of senior care, according to the 2018 Genworth Cost of Care Survey.
You can read more about our guide here: https://www.payingforseniorcare.com/arizona/mesa
Contact Us – Get Help Finding Local Senior Care Resources
'Our mission is to help the elderly and their families fully understand the cost of long term care and the programs that can provide financial support. PayingForSeniorCare.com has an online database of tools, references, and articles that cover topics like available care options, and free resources that are available in Arizona.